Opening
Thursday, 12 March, 7-9pm

Opening hours
Wed- Fri, 1-4pm, Sat 12-3pm
Performance: Saturday, 28 March 5pm
What Cures the Quiet Unease?
Peter Evers (IE), Anna Johansson (SE) and Mikko Kuorinki, curated by Alissa Kleist
Ends 28 March 2015
What Cures the Quiet Unease? is a group show featuring work by Peter Evers (IE), Anna Johansson (SE) and Mikko Kuorinki (FI) that questions how the formation of contemporary identity is affected by the rapid changes and uncertain conditions transforming how virtual and physical spaces are negotiated.
The exhibition explores the ways in which a sense of 'self' can be constructed online; using new technologies; found and everyday materials; and collaborative processes ­– and how, through translation, distortion or performative actions, individual and plural identities can be investigated and manipulated.

Using objects and text, Mikko Kuorinki examines the relationship between the individual and the physical reality, and investigates how we understand the world and our place in it. What Cures the Quiet Unease? features a series of sculptures made of found objects imbued with (personal) significance combined with locally sourced materials that act as a form of self portraiture.

The amount of personal information that is shared online – and what happens to this data – is unnerving, and the most commonly entered phases in search engines are a revealing assortment of the mundane and the private, the profound and the profane. Anna Johansson explores the relationship between the individual and the networked society we live in. Rigmaroles documents a performance during which 110 popular Google search terms were presented in the public sphere in an attempt to reconnect the disembodied virtual space, in which these questions and desires are posed and revealed, with the physical world.
In Selfmade, Peter Evers considers whether it is possible to have a coherent identity in a digital age, and explores how we construct narratives and characters for ourselves in our online and offline environments, living by 'parables of the virtual'. Using a first generation Oculus Rift virtual reality headset, as well as stacked paper sheets containing the physical manifestation of the artist's coded identity, Peter reveals a portrait distorted by coding inserted or deleted at certain points, disrupting the 'complete' reconstruction of self.
What Cures the Quiet Unease? is curated by Alissa Kleist.
The exhibition concludes with a performance at 5pm on Saturday 28 March at PS².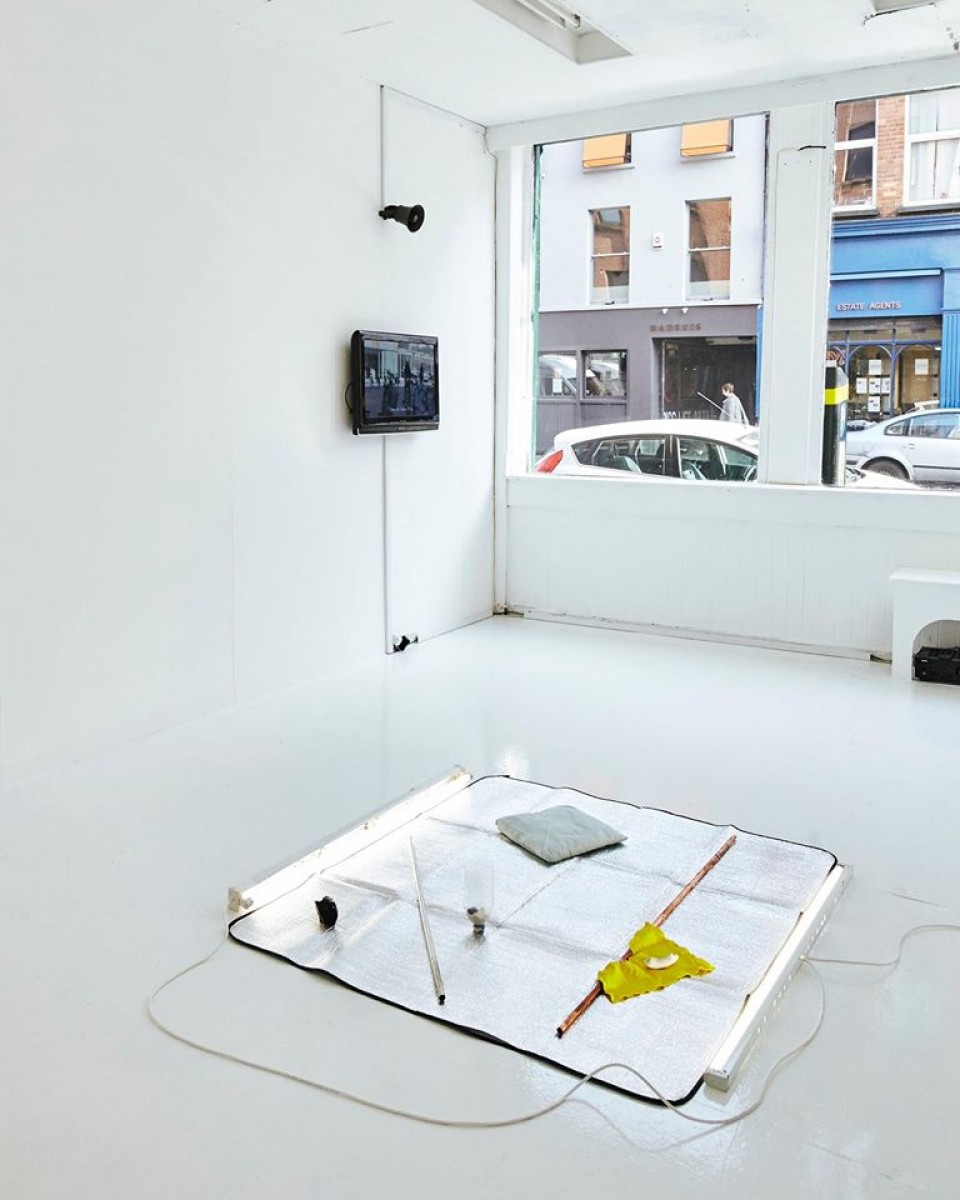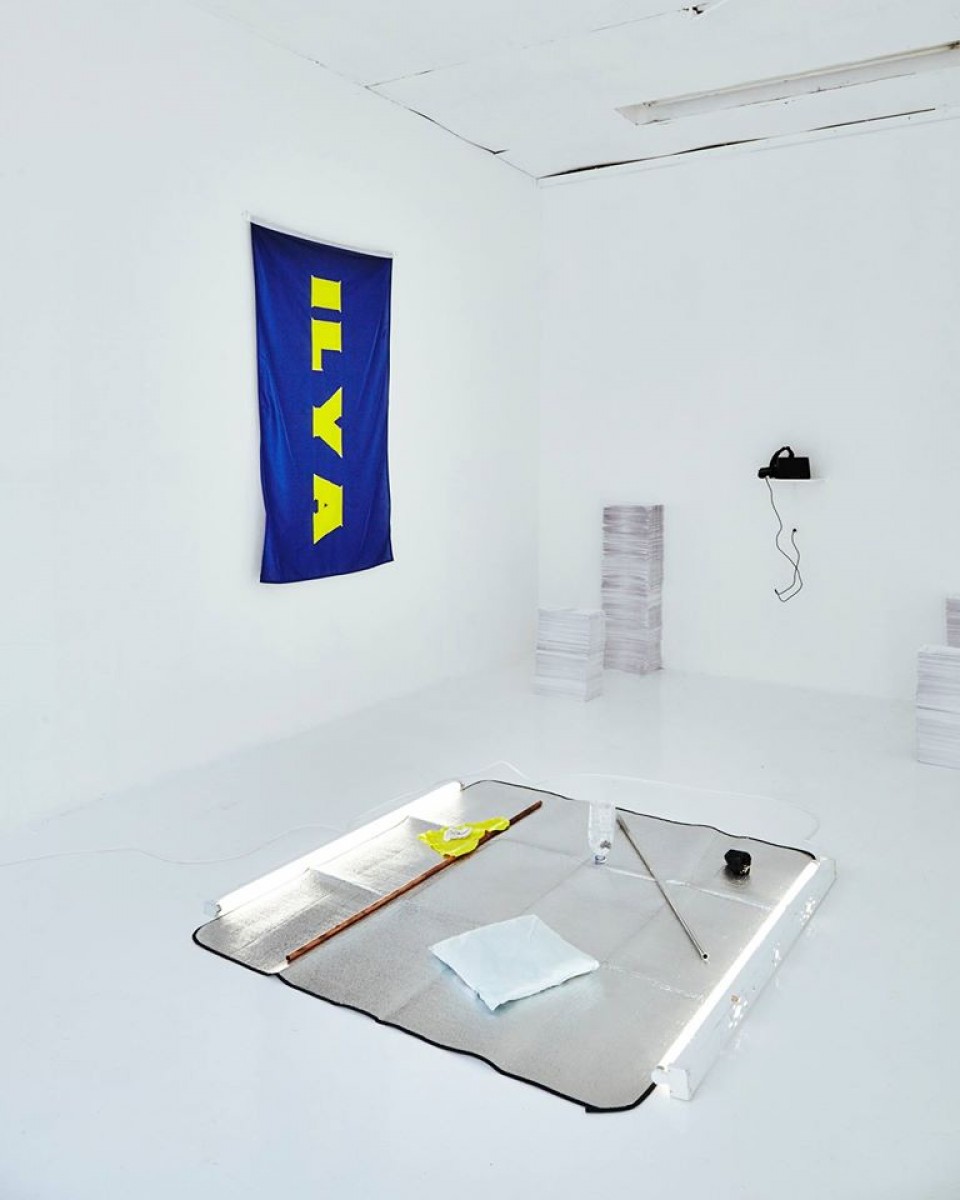 What Cures the Quiet Unease? Peter Evers (IE), Anna Johansson (SE) and Mikko Kuorinki, curated by Alissa Kleist
Bios
Peter Evers lives in Dublin, where he works as a lecturer and photographer. He graduated from Ulster University with an MFA in Photography. Exhibitions include group shows at the Gallery of Photography, Dublin and Ulster University, Belfast.

Anna Johansson lives and works in Stockholm, Sweden. She holds an MFA from Umeå Academy, Sweden. She has had a solo exhibitions at Sigtuna Folkhögskola; Manifesta 10 On Board, Helsinki – St. Petersburg; ZK/U, Berlin; Bildmuseet, Umeå; Galleriet, Umeå; and Rutaruna, Kiev / Sigtuna.

Mikko Kuorinki lives and works in Helsinki, Finland. Mikko holds a BA in photography from Turku Art Academy and received his MFA from University of Arts and Design Helsinki. He has had solo exhibitions at institutions such as Contemporary Art Center in Vilnius, The Finnish Museum of Photography in Helsinki, and Skånes Konstförening in Malmö. His group exhibitions include exhibitions at Frankfurt Kunstverein; Malmö Konsthall, Kiasma Museum of Contemporary Art in Helsinki; Kunsthalle Helsinki; and Ursula Blickle Stiftung in Unteröwisheim.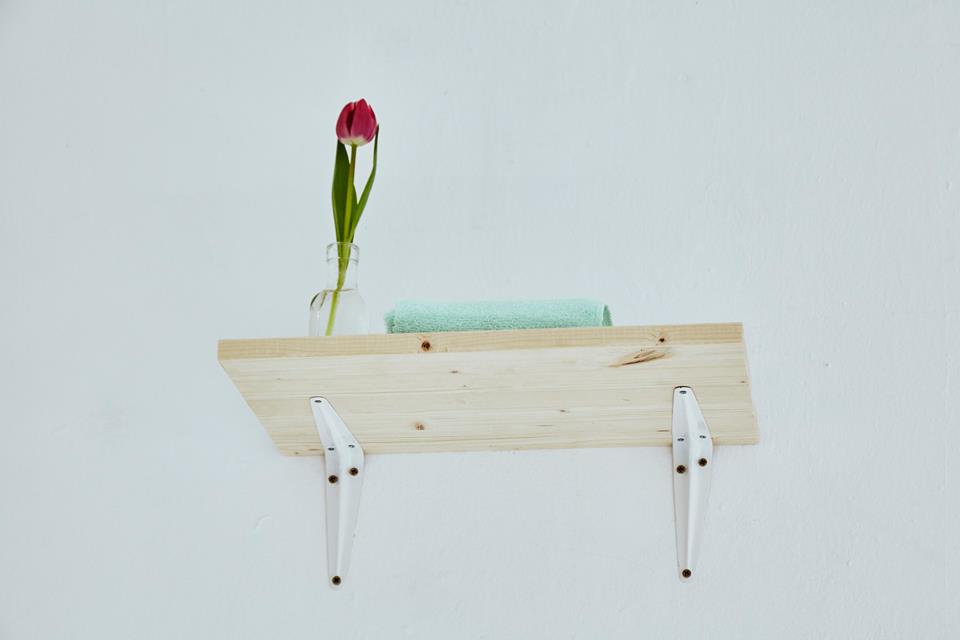 Alissa Kleist is a curator and writer. She was a co-director of Catalyst Arts, Belfast, where she has curated projects in a variety of contexts. Alissa is a founding member and co-curator of the artist collective PRIME and one of the co-founders and lead curators of the curatorial collective Household. In February 2015, she was appointed Curator (Exhibitions) at CCA Derry~Londonderry, a post she will commence in April 2015.